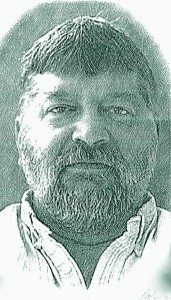 I'm John, the North American Gypsy.  I spent dozens of years working as a programmer and software designer. But on Memorial Day 2010 I lost my wife Lesa, and decided to follow my dreams, as we had discussed before she left. My plan is for a long-term trek around North America, using my abilities in writing, photography, and cooking to find great things to share with you.
Along the way, I reconnected with a life-long friend, and now my wife, Joy, in Wisconsin. I now call the midwest home, and am lucky to be with someone who is not only a great friend, but also an English teacher, and a lover of travel (keeps me on my toes!).
Thanks for following along – I hope you'll enjoy the journey!
---
Hey – check out some of my short stories at 52stories.